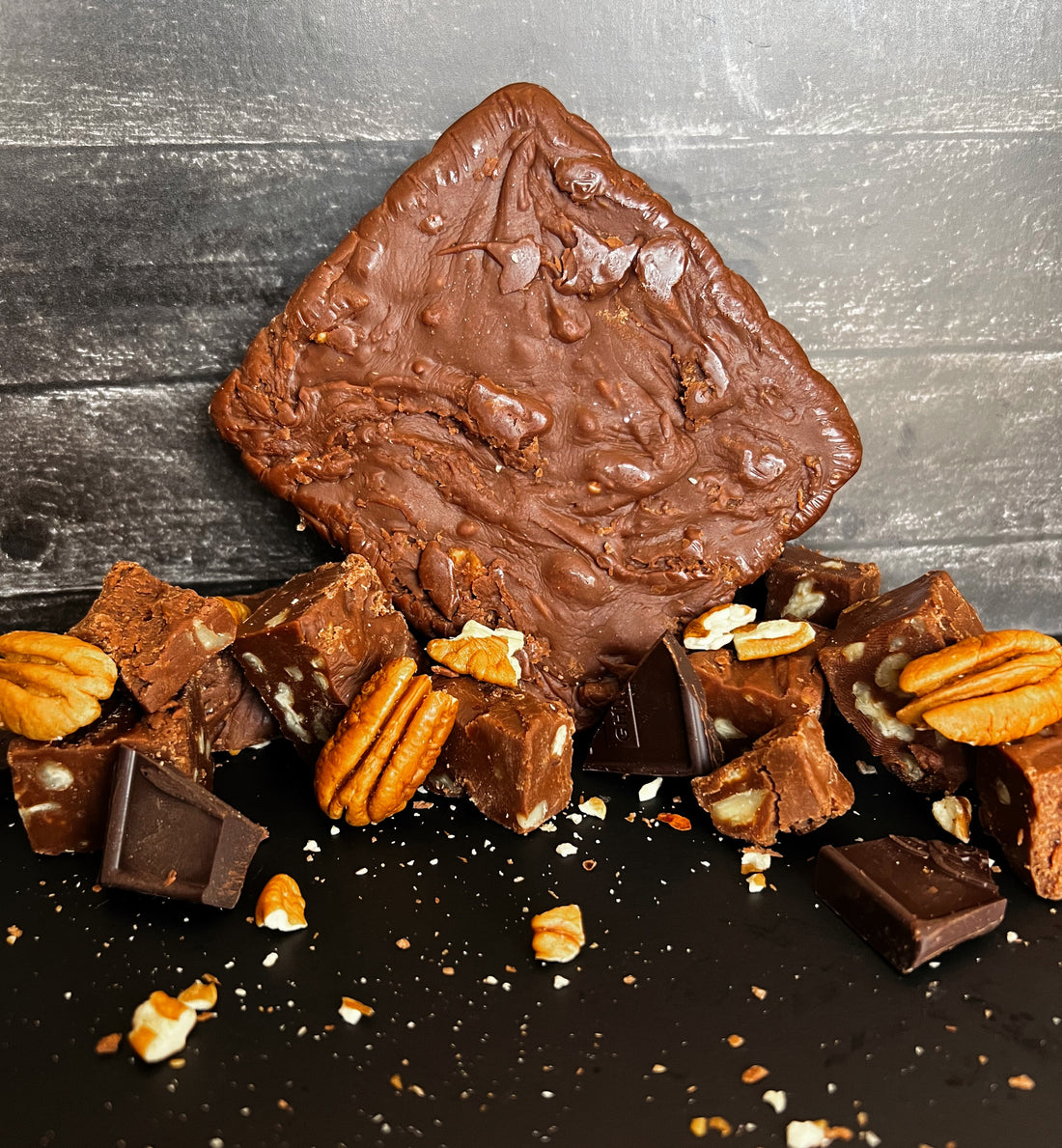 STILL TIME TO ORDER FOR CHRISTMAS!
HEY, THIS IS BUBBA!
WE'VE BEEN WORKING DILIGENTLY TO MAKE THE FUDGE AND TO GET ALL THE ORDERS OUT TO YOU, YOUR CLIENTS AND YOUR LOVED ONES. HOPEFULLY EVERYBODY WHO HAS RECEIVED IT HAS REALLY ENJOYED IT.
YOU STILL HAVE A FEW DAYS TO GET ORDERS IN TO MAKE IT TO FRIENDS AND FAMILY IN TIME FOR CHRISTMAS. IF YOU GET THEM TO ME THIS WEEKEND OR MONDAY AT THE LATEST THEY STAND A CHANCE OF GETTING THERE ON TIME. WE GENERALLY GET THEM OUT THE DOOR THE NEXT DAY AT THE LATEST!
UPS HAS DONE A FABULOUS JOB THIS YEAR GETTING THINGS DELIVERED.  ONE DAY THIS WEEK I WAS AT OUR LOCAL UPS STORE AND THERE WERE 3 BROWN TRUCKS WITH TRAILERS ALL THERE AT THE SAME TIME.  WE JUST SENT SOME PACKAGES OUT THIS WEEK AND THEY GOT TO NC WITHIN 2 DAYS. 
OR IF YOU DON'T WANT TO CHANCE IT GETTING THERE ON TIME, ORDER OUR NEW GIFT CARDS FOR THEM.  YOU GET AN EMAIL WITH THE CARD CODE AND CAN FORWARD IT TO THOSE FOLKS YOU WANT TO GIVE THEM TO.
APPRECIATE YOU ALL AND REST ASSURED, WE'LL WORK AS HARD AS WE CAN TO MAKE IT HAPPEN .
MERRY CHRISTMAS AND REMEMBER THE REASON FOR THE SEASON,
BUBBA AND KAREN